In Nikolaev in the afternoon on July 29 municipal services have demolished a bust to Ivan Chigrin who was in the square near long-distance bus station.
Photo of the dismantled monument on the page in «Facebook» the Nikolaev photographer Victor Adzhamsky has published.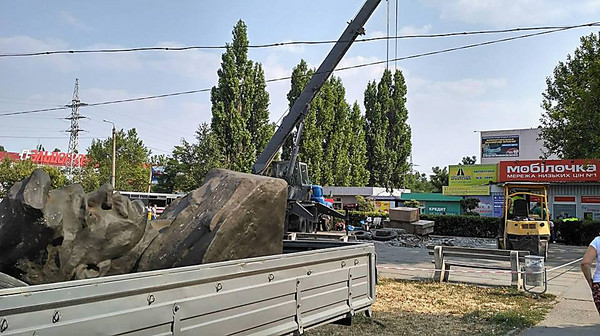 Earlier it was reported that in Nikolaev within the law on decommunization the status of object of cultural heritage have removed from four Nikolaev monuments. These are already demolished monuments to Lenin and Petrovsky, a monument to Chigrin and an obelisk to Heroes of the Sivashsky division about 1-й the Ukrainian gymnasium. Earlier Chigrin Street was renamed Boundary, having returned her the initial name.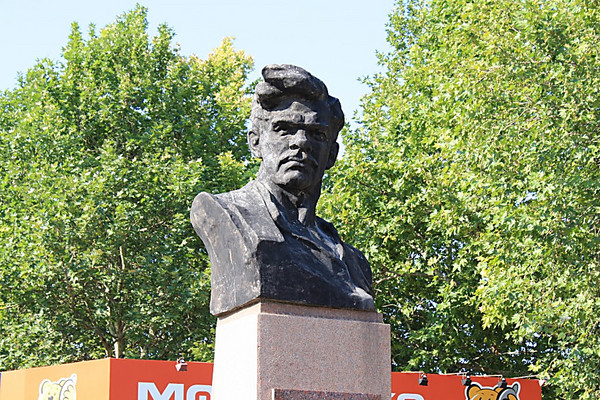 Reference:
Ivan Chigrin (1879–1919)–Nikolaev's native, the revolutionary - the Bolshevik, participated in underground work in the southern Ukraine. The organizer of a Marxist circle in Nikolaev, was engaged in propaganda among shipbuilders and dockers. After participation in meetings and strikes has been arrested for the rights of workers. In 1900-x years in his biography arrests and promotion of ideas of Bolsheviks alternated. Before him called «one of organizers of establishment of the Soviet power and creation of the Bolshevist organizations in Nikolaev». 1919 has been killed by soldiers of army of Denikin.