On October 2, armored and automotive vehicles 72-й the separate mechanized crew 8-го the army case, being deployed in. The white Church, arrived to the Shirokolanovsky range for carrying out is command - staff doctrines with fighting firing.
March was made in the combined way. The automotive vehicles in number of 60 cars which was driven by the commander of crew colonel Andrey Grishchenko, passed under the own steam more than 400 kilometers. Tanks, BMP, SAU, surface-to-air missile systems (only 70 units) delivered by rail. The train with armored machinery arrived last night, and unloading was made today from the dawn - all equipment unloaded for two with small hour, than military were extraordinary proud.
From railway station to the range military carried out march to some stages. The equipment broke into small columns which "on fields" passed about 20 kilometers. Everywhere where there didn't pass military equipment it enthusiastic locals met. Especially it was noticeable when tanks crossed the highway - people photographed equipment on the mobile phones, some local threw cigarettes and mineral water to tankmen.
Except a large number of equipment (more than 150 units) about 800 servicemen will participate in doctrines. As military admitted, on forces involved in doctrines and means for the Ukrainian army it there will be most large-scale exercise this year. According to military, arrival is planned for doctrines of the chief of the General Staff of Armed forces of Ukraine, the general Sergey KIRICHENKO.
Tomorrow the staff 72-й the separate mechanized crew will have a rest and be equipped on the new district. And here, the day after tomorrow at military the second stage of doctrines with firing and other fireworks will begin.
It is remarkable that tomorrow, on October 3, the commander 8-го the army case the general - the lieutenant Sergey Ostrovsky will meet the birthday in field conditions.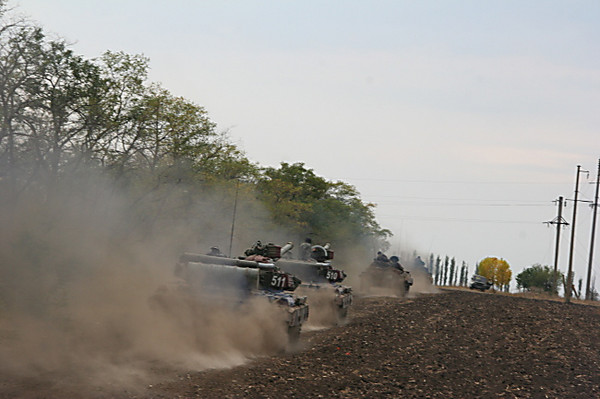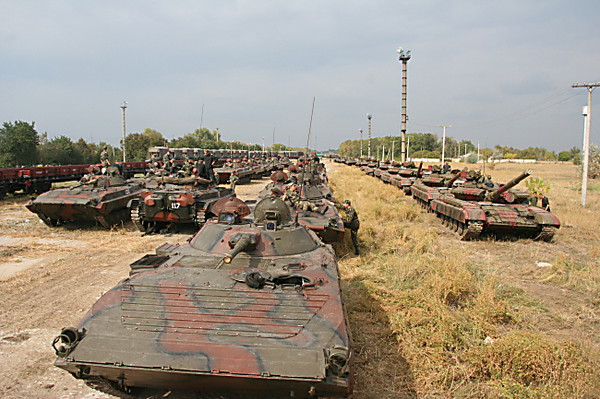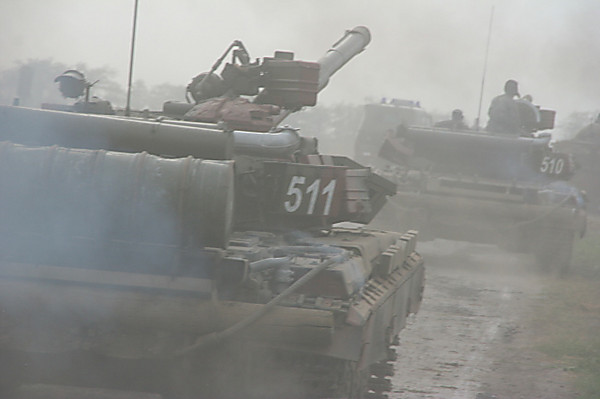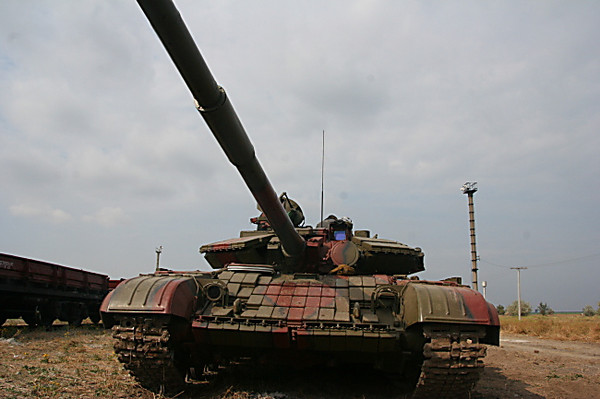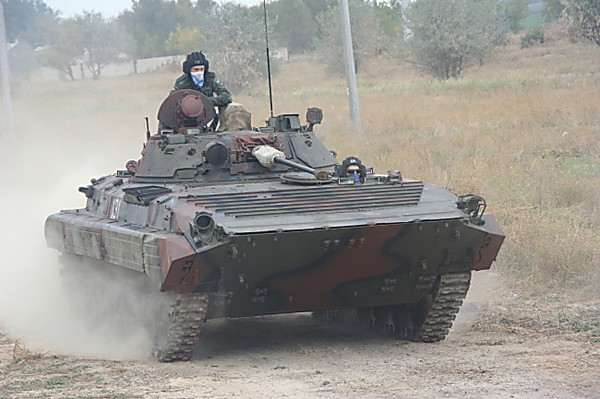 8 March 2014 23:10-