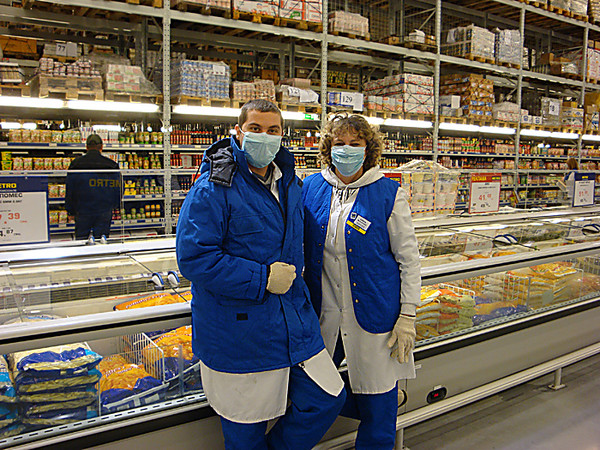 In Nikolaev in shopping center METRO Cash&Carry all personnel already armed with protective medical bandages, without waiting for a flu pandemic.
Daily SUBWAY visit on the average about one thousand nikolayevets, in service of the center 216 employees, therefore safety of such number of people - a question for institution administration the extremely important work.
Possibly, all city will take fashion on such "accessories" soon.
As for own safety of citizens to buy means of protection and antiinfluenzal preparations becomes business difficult - in drugstores these goods became the true deficiency. Distributors of pharmaceutical firms don't manage to fill up the range and to satisfy needs of citizens - while in Nikolaev there is no flu pandemic, but on this soil at the population the mass silent panic begins.
That, berezhenny, as they say, God protects …