This snowman should be appreciated. In every sense. The guard of gate at Gostiny dvor restaurant on Sviridov St. and so forth World met still yesterday and saw inhabitants of neighboring houses not only a smile from one big ear to the second big ear... Apparently on a photo, local dogs estimated "toty", and even marked it in solidarity.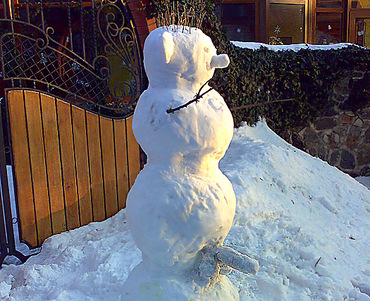 Itself "toty" it was molded so carefully that snow in a causal place differs a dirty shade from other trunk of the friend Father Frost.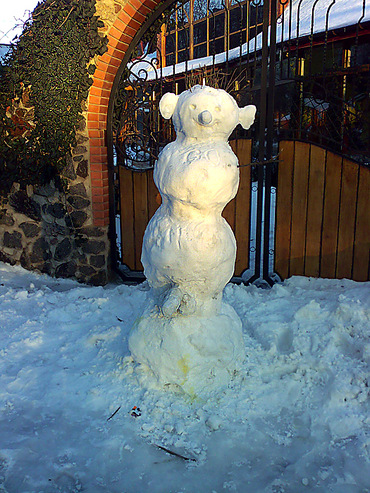 As would tell "batechko Froyd", to the Nikolaev girls very much doesn't suffice in a winter icy cold of man's heat, and the Nikolaev men should have thought that the self-affirmation has to "be molded" not only at the expense of a fallichesky symbol - a snowman.
Today, by the way, on a place of a snowman there were only his collapsed hemispheres...