Always was considered that the safest place for the child is own house and a family. However the facts and statistics call this statement into question. Since the beginning of this year police officers of the Nikolaev municipal government made 690 administrative reports on the violence facts in a family, 47 - on the facts of finishing of minors to an alcohol intoxication, 361 - concerning parents who don't carry out the parental responsibilities. From among the children who are running away from the house, 70% try to escape from ill treatment of parents.
According to the senior operative of criminal militia for children of a municipal government of militia of Natalya Boyko, the majority of affairs on violence in a family don't reach militia. Can be the cause and refusal parents from indications, and low social responsibility of relatives and neighbors - all those who can see or hear sufferings of the child. And children are afraid to lose love of careless parents, considering that any family is better than a shelter.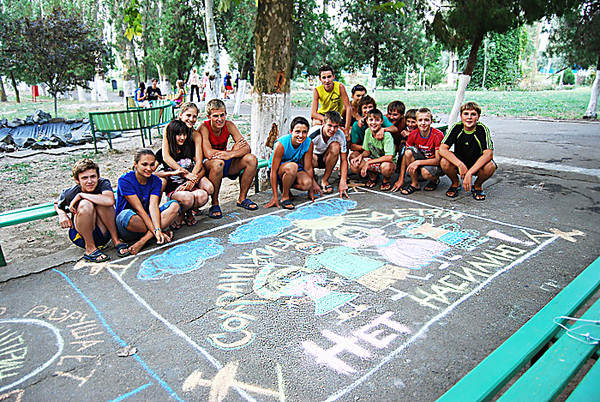 In such cases to the aid of law enforcement agencies public organizations come. One of such is the Nikolaev fund "Lyubistok". His representatives conduct active work on identification of the children who have become victims of house tyranny. Discussions in with children's collectives are led to a game form. At such meetings by means of the professional psychologist often "closed" children make contact and without being afraid tell about the sore. Besides such children are given legal, financial and psychological help and protection.
There is a wish to remind adults that foreign children don't happen, and any kind of child abuse conducts to the most various consequences, but all of them are united by one - damage to health of the child or danger to his life, the group of public relations of NSU of Regional Department of the Ministry of Internal Affairs reports.