On November 10 Nikolayevshchina прсоединилась to the International stock "Unquenchable Candle", having accepted relay with "A candle to Holodomor mention".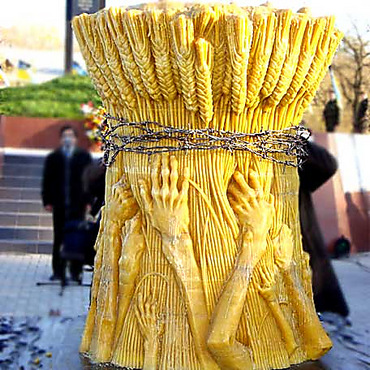 At the updated memorable sign to victims of the Holodomor of 1932-1933 the solemn meeting which has begun with funeral service which was held by the archbishop Nikolayevsky and Bogoyavlensky Vladimir, and come to the end with ignition of icon lamps from "Candles to Holodomor mention" which arrived to Nikolaev from Odessa took place.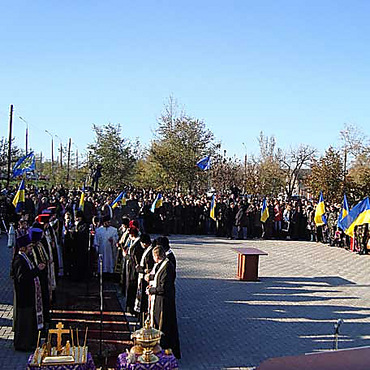 To the international stock "Unquenchable Candle" starting on April 1 of this year at the initiative of the World Congress of Ukrainians, 33 countries of the world where there live Ukrainians already joined.
And on October 26 this action began in Ukraine - from Kiev region.
And in our country there was the "An unquenchable candle" - a wax sculpture "A candle to Holodomor mention" which cast at the initiative of VOO "Brotherhood of Beekeepers of Ukraine" from the natural beeswax provided by beekeepers of 25-and regions of Ukraine.
"The candle to Holodomor mention" represents a sculpture 82 cm high, with a diameter of 65 cm and weighing 200 kg in the form of a big sheaf of wheat with hypertrophied ears for which the exhausted hands reach.
This unquenchable candle which sculptor is Marina Chub, will stay in Nikolaev (namely - in the Cathedral of the Kasperovsky Icon of the Mother of God) till 9.00 on November 11, and then it will take away to Kherson.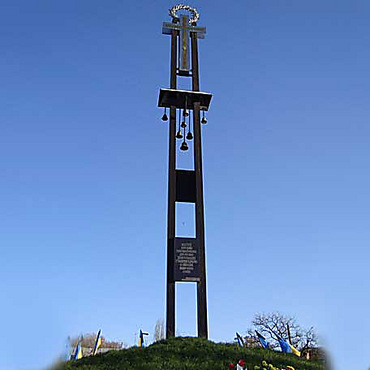 But icon lamps which were lit from "A candle to Holodomor mention", will be transferred to temples and regions of the Nikolaev area.