Today, on December 18, at 08.11 in Nikolaevsk to the airport the McDonnell Douglas-82 plane which delivered to Ukraine from Liberia 85 servicemen of the previous rotation 56-го the VS separate helicopter group of Ukraine, forces of Mission of the UN in this African country carried out landing.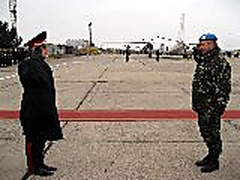 With arrival home the third group of the Ukrainian peacekeepers the next rotation of staff of the Ukrainian helicopter group came to the end. But throughout the following two stages of rotation-124-100 "Ruslan" ANTK of a name of Antonov will be made by two flights of the plane of An replacement of the aircraft equipment of group - Mi's 2 helicopters - 8MT and Mi's 6 helicopters-24.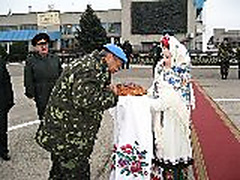 In Nikolaevsk to the airport of peacekeepers the general - the lieutenant Pyotr Litvin met ordering armies of the Southern expeditious command of Land forces of VS of Ukraine.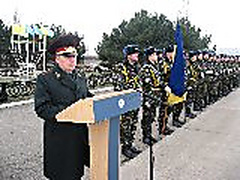 He congratulated staff of the Ukrainian helicopter group 9-й rotation on safe return to the native earth, thanked peacekeepers for a considerable contribution to business of support of the world on territories of Liberia, strengthening of authority of our state on the international scene and wished success in the subsequent service.